SPRINGFIELD, Mo.
— Bass Pro Shops, an outdoor retailer specializing in hunting, fishing, camping and other related outdoor recreation gear, will locate its fifth Canadian store in Kanata, a suburb of Ottawa, Ontario. The new 120,000-square-foot Bass Pro Shops® Outdoor World store will be located at Highway 417 and Huntmar Drive, directly across from the popular Canadian Tire Centre hockey arena in Kanata. The new store will feature the popular
Uncle Buck's Fishbowl and Grill
.
"We couldn't be more proud to announce that our fifth Canadian Bass Pro Shops store will be located in Kanata," said Johnny Morris, founder of Bass Pro Shops. "We're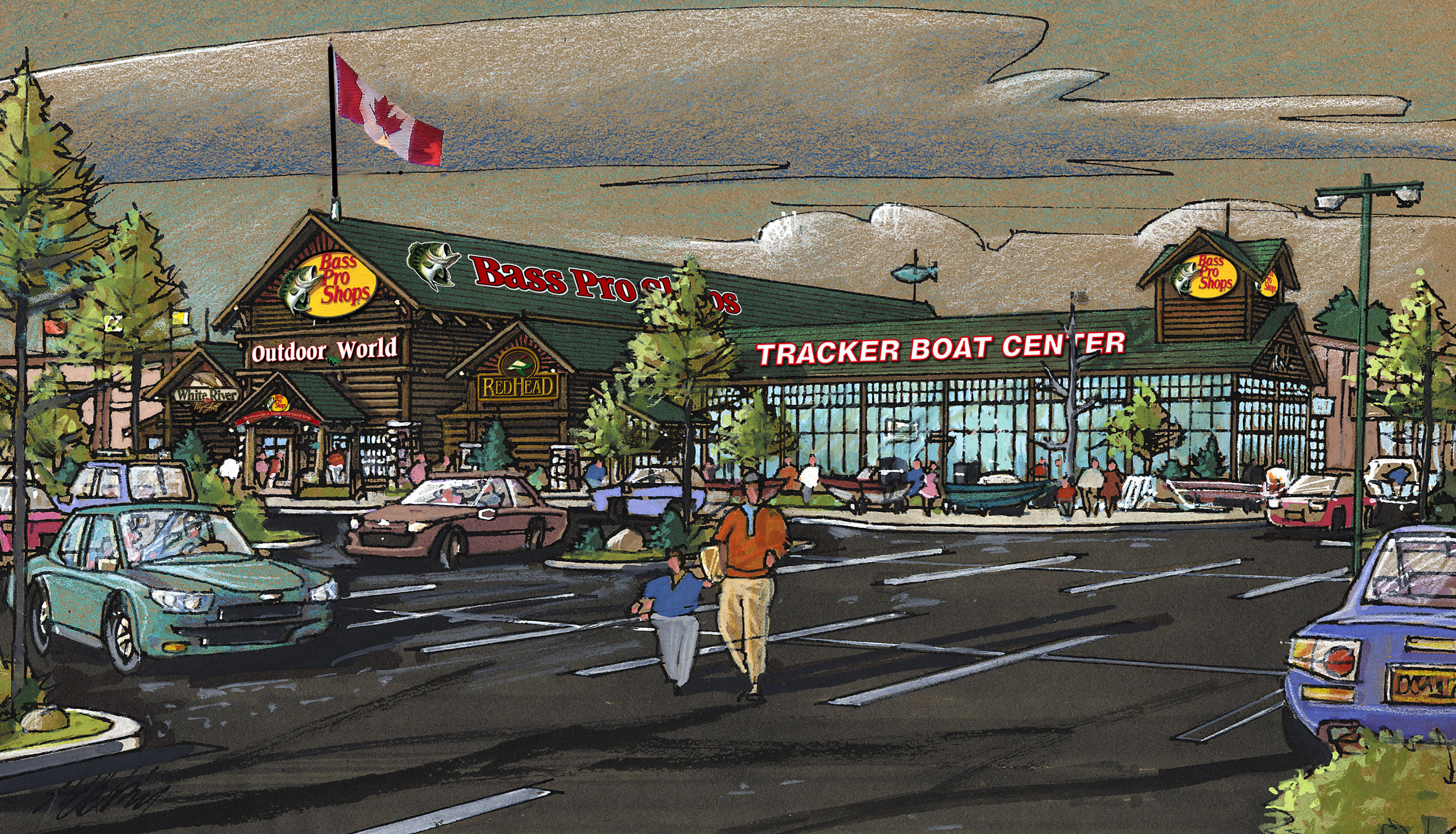 also pleased to be chosen as lead anchor in the Broccolini-Laurentide development. The location is both high-profile and accessible, which will allow us to bring Bass Pro Shops' low prices and friendly, expert service to better serve the area's many sportsmen and women as well as those visiting Ottawa."
Ottawa, Canada's capital and fourth largest city, is located at the confluence of the Ottawa, Gatineau, and Rideau rivers and borders Gatineau, Quebec. Together they form the National Capital Region--a tourism destination welcoming millions of visitors every year to celebrate Canada's capital and Ottawa's many cultural, arts and outdoor recreation opportunities.
A popular Ottawa tourist attraction is the Rideau Canal Skateway, where visitors can skate 7.8 kilometres through the downtown area on the Rideau Canal, a UNESCO World Heritage Site. In addition, the Ontario province features 250,000 lakes and innumerable streams and rivers making it a haven for anglers. In fact, according to the
Ontario Federation of Anglers and Hunters
, recreational fishing in Ontario generates more than $2.4 billion dollars annually while hunting "contributes billions of dollars to the provincial economy every year."
"It's great news that this unique store is planning to come to Ottawa's west end, which would provide a range of products for outdoor enthusiasts," said Ottawa Mayor Jim Watson. "Our community will benefit from yet another exciting new retail store opening."
Bass Pro Shops' award-winning outdoor stores, known for combining retail with entertainment, conservation and outdoor education, are also a popular tourist destination. More than just a fishing and hunting store, Bass Pro Shops stores offer equipment and clothing for hiking, backpacking, wildlife viewing, camping, outdoor cooking and more. A gift and nature centre also will serve up a wide variety of outdoor-related items from lamps and dishes to bird feeders and furniture. Their expansive boat showroom will feature Tracker, Nitro, SunTracker, Tahoe, Grizzly and Mako boats built by Tracker Marine Group, the world's largest manufacturer of fishing boats.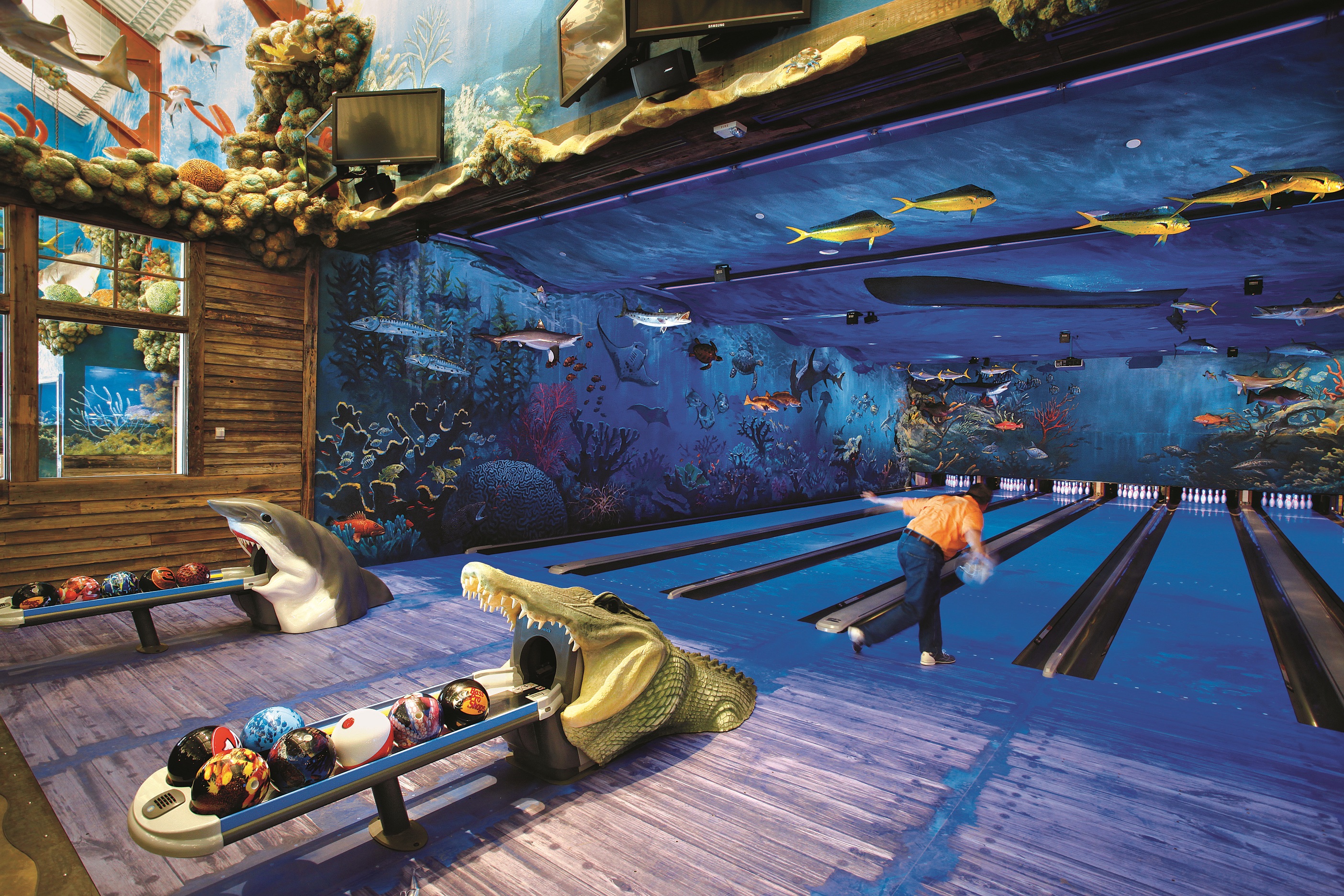 Bass Pro Shops' unique exterior and interior motifs have branded them as visually appealing, high- quality outdoor stores. The outdoors feel is brought indoors through massive log and rock work, large indoor aquariums and water features stocked with native fish species as well as an extensive collection of museum quality fish and wildlife mounts. Historic photos and exhibits will pay tribute to the region's great outdoor heritage.
The new Kanata Bass Pro Shops Outdoor World will feature the acclaimed Uncle Buck's Fishbowl and Grill. This nautical-themed entity located within the store features a unique atmosphere and design geared for family fun and dining. Twelve lanes will offer customers the chance to feel like they're bowling 'in the ocean.' Casual family dining will be available in the Grill where customers can select from a menu featuring a variety of appetizers, sandwiches, salads and burgers. To see the popular Uncle Buck's Fishbowl and Grill, visit this link:
http://www.youtube.com/watch?v=wwMxwQuaz1w&feature=youtu.be
Bass Pro Shops will host more than 116 million people visiting their 81 stores and Tracker Marine Centres across America and Canada this year; the average customer stays two and a half hours and drives an average distance of 80 plus kilometres. Bass Pro Shops was named by Advertising Age magazine as one of the Top 10 Hottest Brands in America along with name brands such as Old Spice, M&M's, iPad and Droid. Also, Bass Pro Shops has been recognized numerous times for their conservation and outdoor education efforts, as well as being named by J.D. Powers & Associates as one of the top eight retailers in America for customer service excellence.